Risk Insights ESG GPS Sustainable Newsletter
Welcome to the November edition of our Monthly Sustainable Newsletter!
At Risk Insights™ (RI), we are delighted to have you on board as we navigate the path to a sustainable future. Our mission remains resolute: to educate and empower individuals, companies, communities, regulators, and governments across Africa and the Globe on the significance of Environmental, Social, and Governance (ESG) practices in this new era of governance. We firmly believe that ESG is a potent force for enhancing competitiveness and contributing to the well-being of our planet.
Stay tuned and continue reading for insightful content as we continue to champion sustainability and progress!
Breaking Ground: Risk Insights and OPTEL Group Forge a Transformative Partnership for Carbon Counting and Credits for Africa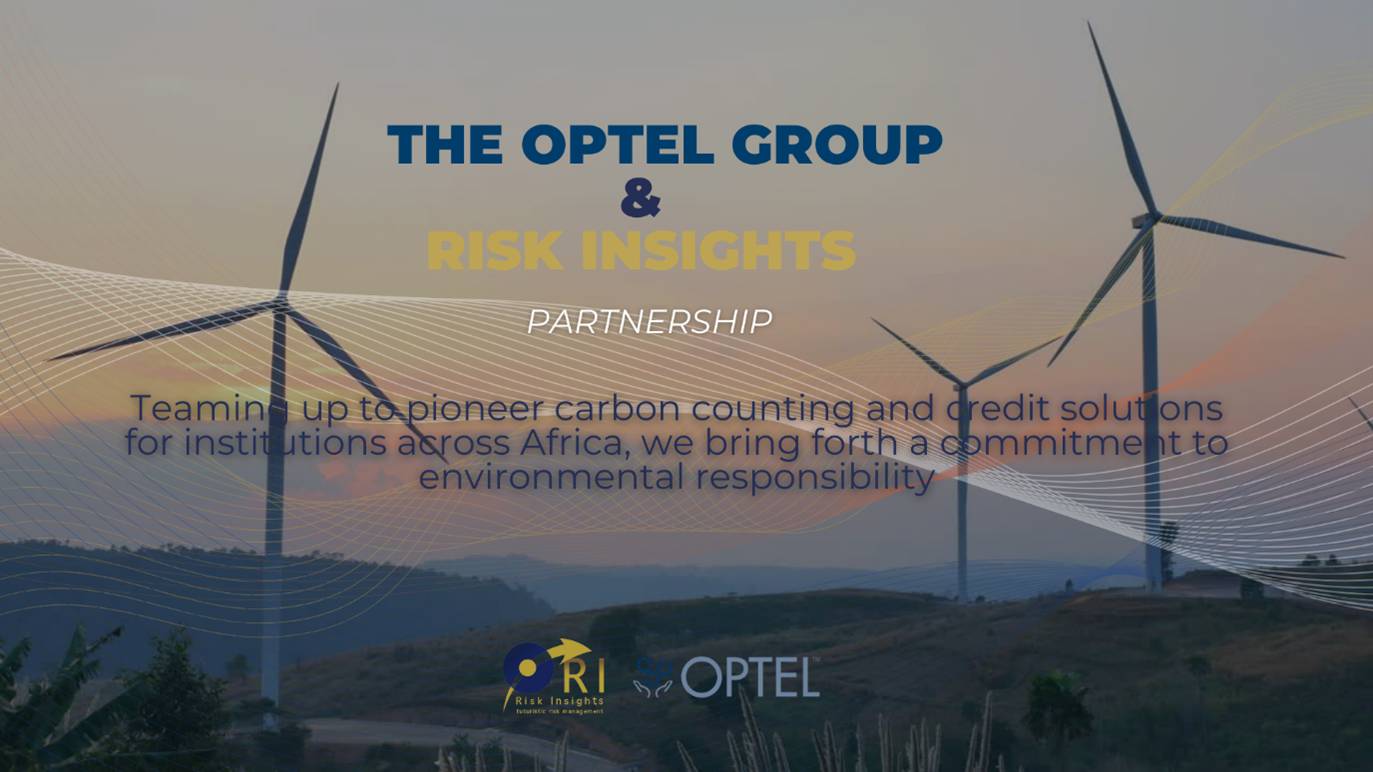 Risk Insights is delighted to announce the groundbreaking partnership between The OPTEL Group and Risk Insights, dedicated to advancing sustainable practices in Africa through carbon counting and credits. Collaboration between two companies recognized as a New Champions by the World Economic Forum signifies a commitment to driving positive change on the continent and globally. Read the full press release here .
This announcement marks a pivotal moment in our ongoing commitment as pioneers in Sustainability and Environmental, Social, and Governance (ESG) matters. Together, we are driving positive change through innovative solutions, propelling the world toward a greener, more responsible future.
Strategic Partnership: Risk Insights and Cbonds Expanding ESG Visibility for African Stock Exchanges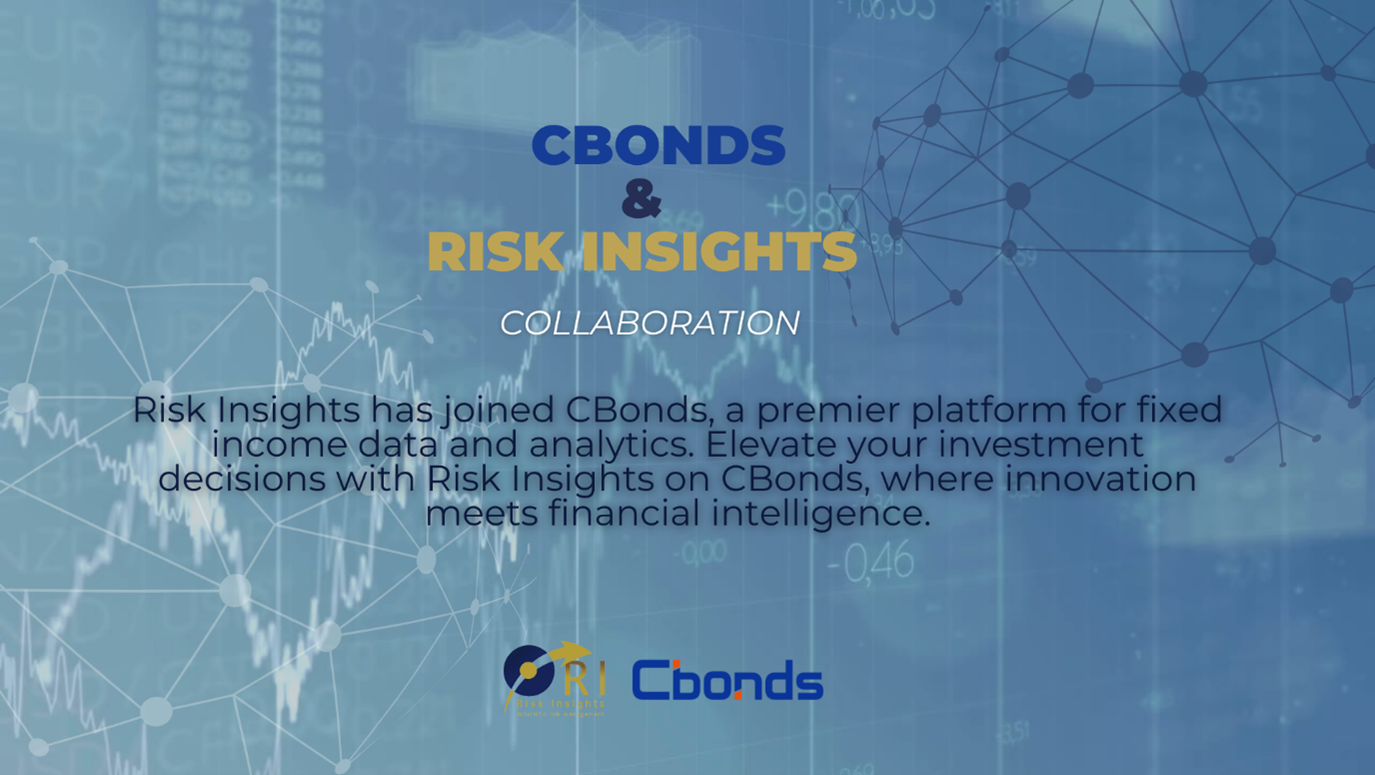 Risk Insights is delighted to announce our ESG data integration with Cbonds, a leading financial information platform! Now, our Environmental, Social, and Governance (ESG) ESG GPS ratings for all companies listed on major African stock exchanges, are showcased not only on the World Economic Intelligence platform but also on Cbonds. Cbonds is renowned for its extensive bond market coverage and insights, Cbonds is a global hub for investors, financial professionals, and institutions.
2023 Annual ASEA (African Securities Exchange Association) Conference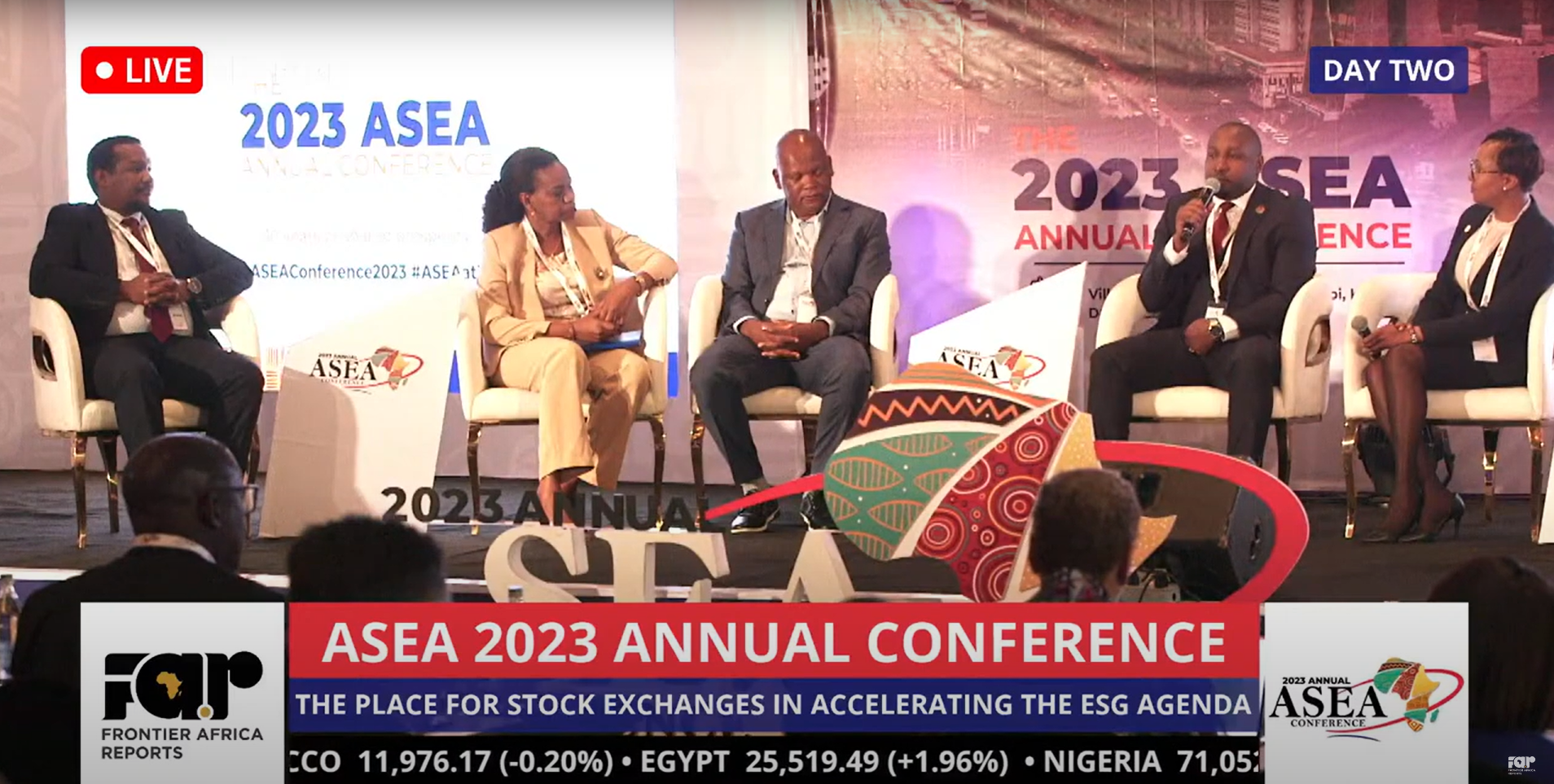 The distinguished H.E President William Samoei Ruto, PhD graced #ASEAConference2023, articulating the government's unwavering commitment to supporting the growth of Africa's Stock Market. His emphasis on the pivotal role of Stock Exchanges in mobilizing resources for development echoed throughout the event. Engaging with ASEA leadership, including President Mr Thapelo Tsheole - MComm, MBA, NSE Mr Kiprono Kittony, EBS & NSE CEO Mr Geoffrey Odundo, and distinguished guests, Mr. Akin Adigun, Mr. Justin Bgoni, Mr. Sunil Benimadhu, Thapelo Tebogo Moribame, Anushka Bogdanov  Founder of Risk Insights,  Dr Ndidi Nnoli-Edozien and many more led to thought-provoking discussions on "Unlocking Africa's Stock Exchanges' Potential for Sustained Economic Development."
Risk insights was honoured to provide conference participants with status of ESG across the continent and highlight strategic imperative of sustainability to drive Africa. Risk Insights emphasized Africa's distinctive position with the lowest carbon emissions globally. This unique status is attributed to several factors, including lower industrialization levels compared to other continents, a significant reliance on renewable energy sources, and a substantial portion of the population engaging in sustainable, traditional practices. Our presentation explored the reasons behind Africa's minimal carbon footprint, showcasing the continent's potential as a model for sustainable development.
With a gathering of over 200 delegates, the event delved into diverse discussions on opportunities to elevate the Africa Stock Market. The conference provided a dynamic platform for stock market industry players and experts to discuss and formulate strategies, all aimed at fostering sustainable economic development across the African Continent. Find out more here 
World Economic Forum (WEF) Strategic Intelligence Outlook 2023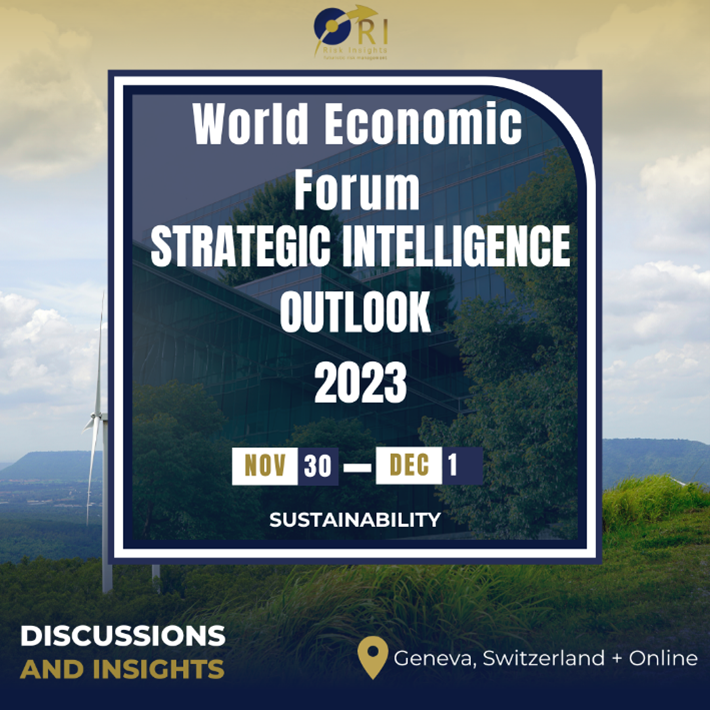 Risk Insights is pleased to announce its participation at the World Economic Forum (WEF) Strategic Intelligence Outlook event in Geneva, Switzerland. As World Economic Forum New Champion, Risk Insights takes pride in contributing to the global dialogue on emerging trends, geopolitical changes and sustainability. Our focus on sustainability will take center stage in discussions with industry leaders and decision-makers.
ESG MATTERS WITH RISK INSIGHTS Podcast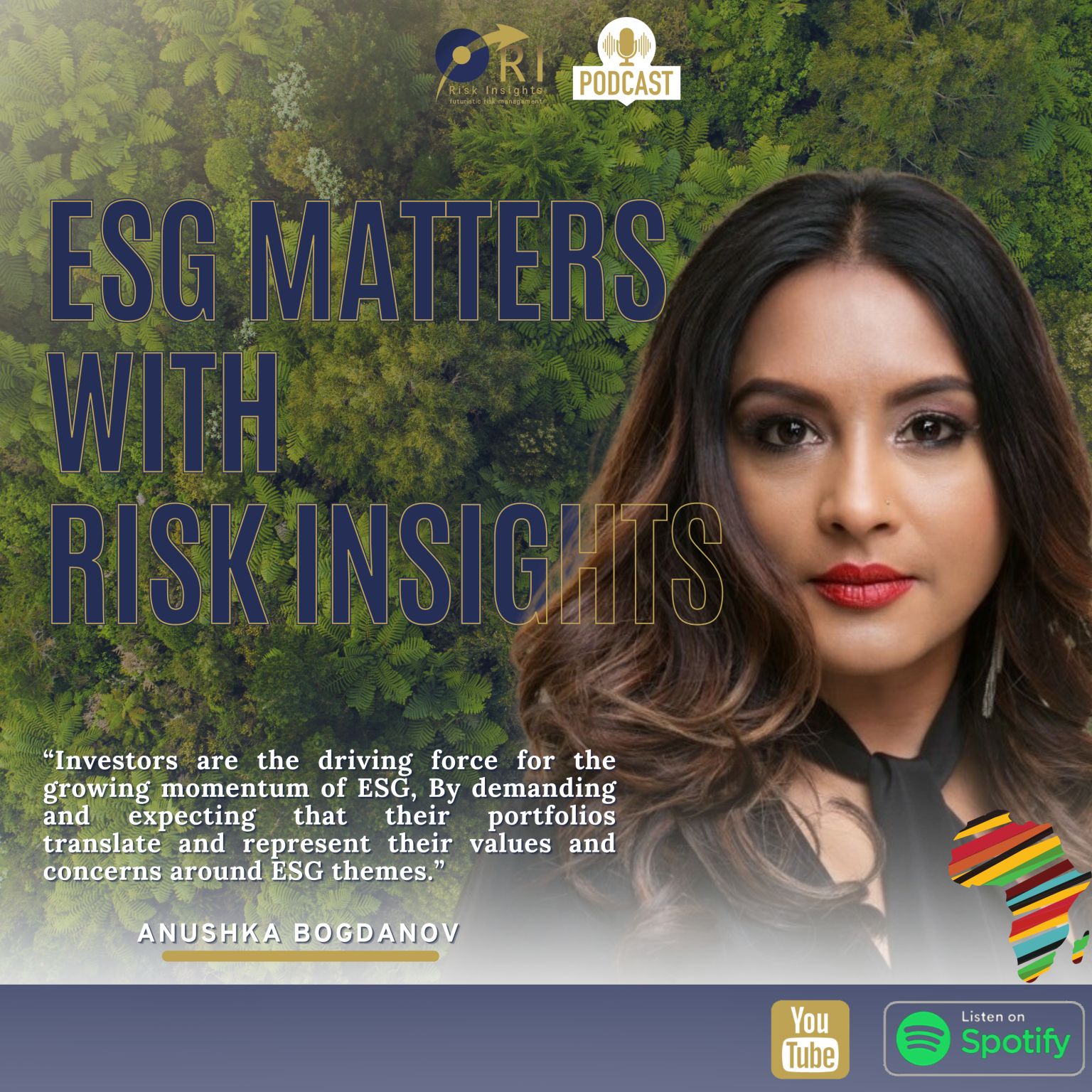 Join host Anushka Bogdanov as she explores the concept of 'double materiality' and its significance in ESG reporting and risk management. Discover how double materiality examines financial and impact materiality, shaping the way we measure and manage ESG risks. We also discuss the evolving landscape of ESG, its impact on value creation, and the shift from voluntary to mandatory reporting. Listen here.
We are in the JSE Magazine

Exciting News! Check out Risk Insights advert in the latest JSE Magazine! For a glimpse into our world of innovative solutions, check out the magazine here.
If you are eager to dive deeper and explore our amazing products in more detail, click here.
Your journey to informed decision-making starts now!
The ESG and Pension Funds, Africa 2023 Summit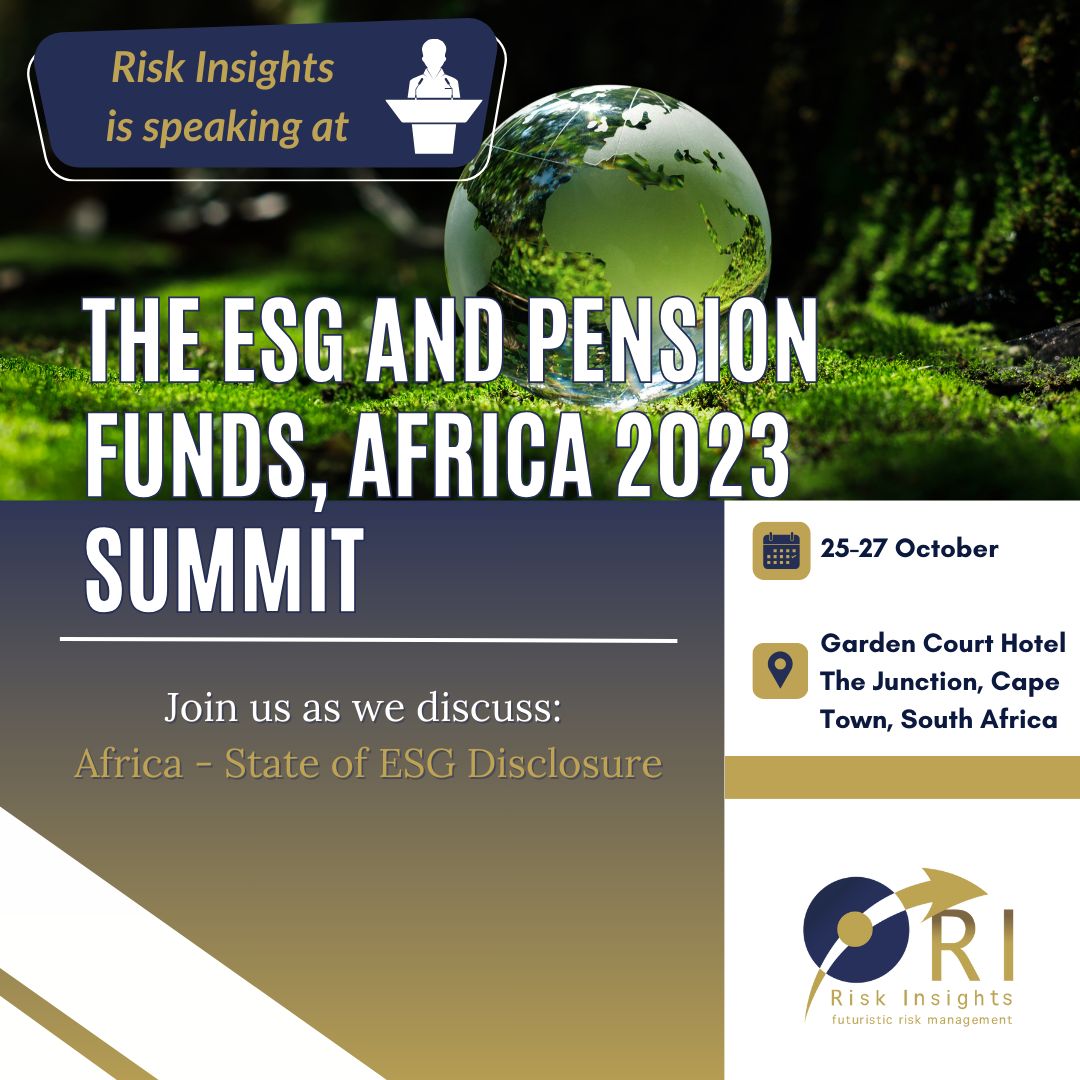 Risk Insights participated at the African ESG & Pension Funds Management Summit 2023, hosted by Africa Pensions. The event brought together visionaries and thought leaders to explore the intersection of Economic, Social, and Governance matters in the African context such as  Thato Kola, Amanda Khoza,  Adriaan Buys, PhD, Ann Leepile,  Vuyolwethu Nzube, M. Nicolas J. Firzli, LL.M., Yugen Pillay, Kgubudi Breyten Mojapelo(Pr.Sci.Nat), Xolisa Dhlamini ( CDFA , CESGA® , LT), Cuma Dube .
Meet X-Ray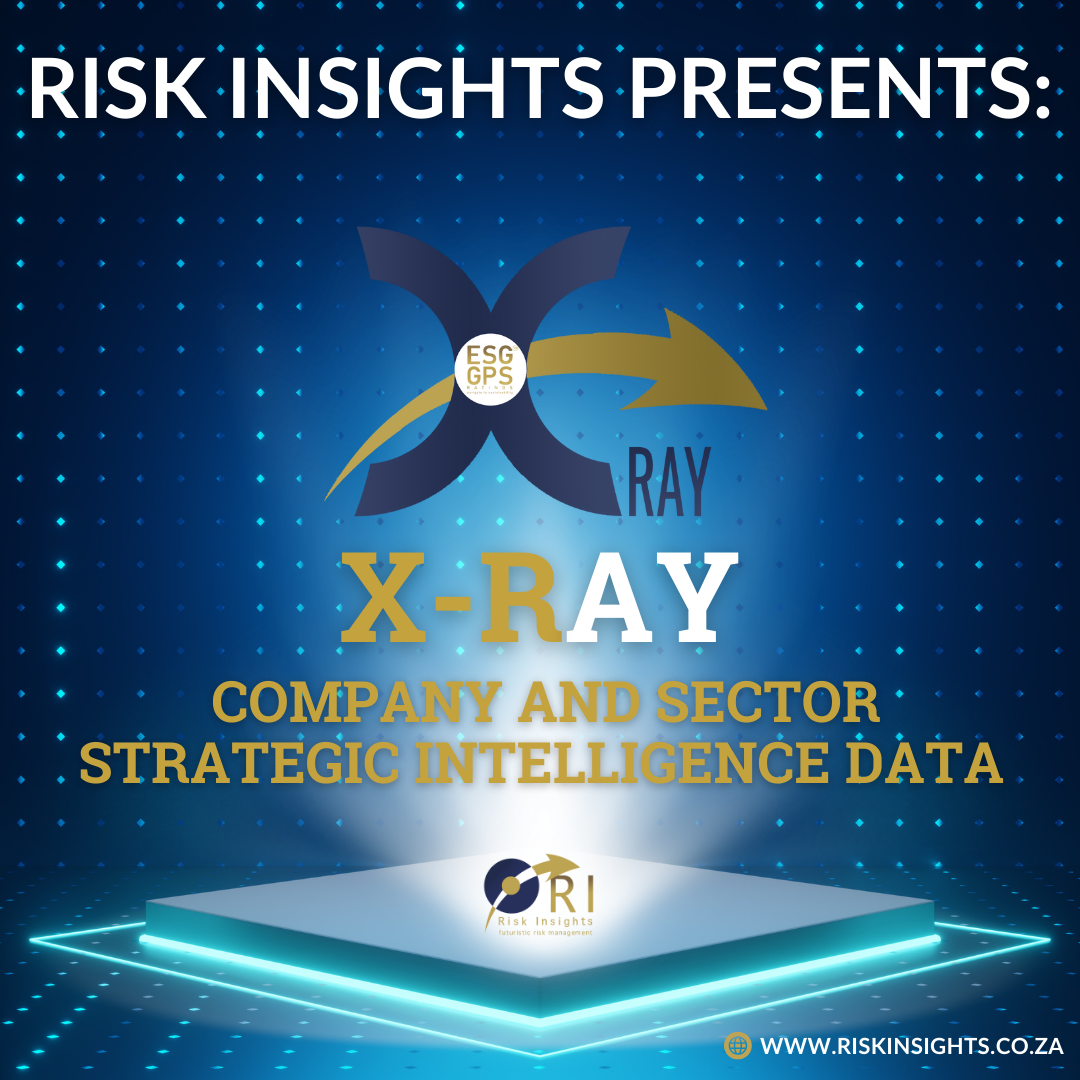 Featuring a database comprising over 350 ESG FACTORS PER LISTED COMPANY PER YEAR (FOR A NUMEBR OF YEARS) FOR ALL COMPANIES LISTED AT MAJOR AFRICA EXCHANGES, X-Ray stands as your all-in-one solution for obtaining profound insights into the sustainability performance of publicly traded companies. X-Ray, the industry-leading platform for comprehensive analysis of Environmental, Social, and Governance (ESG) factors. For more information visit our new website here.
Meet ESG GPS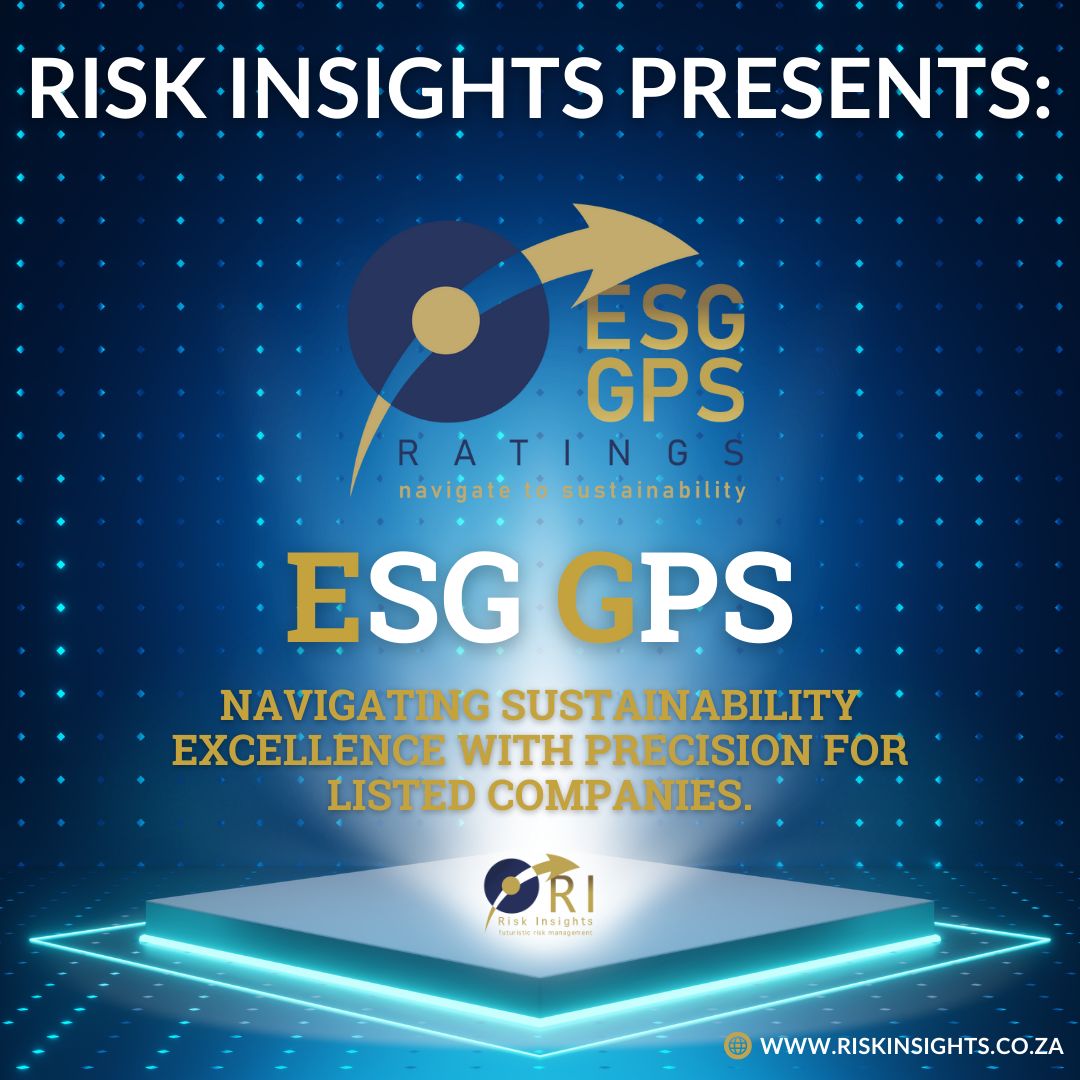 ESG GPS has diligently assessed and RATED EVERY COMPANY LISTED ON ALL MAIN AFRICA EXCHANGES, including the Johannesburg Stock Exchanges (JSE), Nigerian Exchange Group (NGX Group) (NGX), Nairobi Securities Exchange PLC (NSE), Botswana Stock Exchange Limited (BSE), and The Stock Exchange of Mauritius Ltd. (SEM). The Risk Insights team boasts an unparalleled 100 years of collective experience and expertise in financial markets, risk management, and data science. At the forefront of our offerings is the continent's pioneering Machine Learning and AI ESG sustainability rating tool - ESG GPS.
For more information visit our new website here.
Meet ESG GPS State Owned Enterprise (ESG GPS SOE)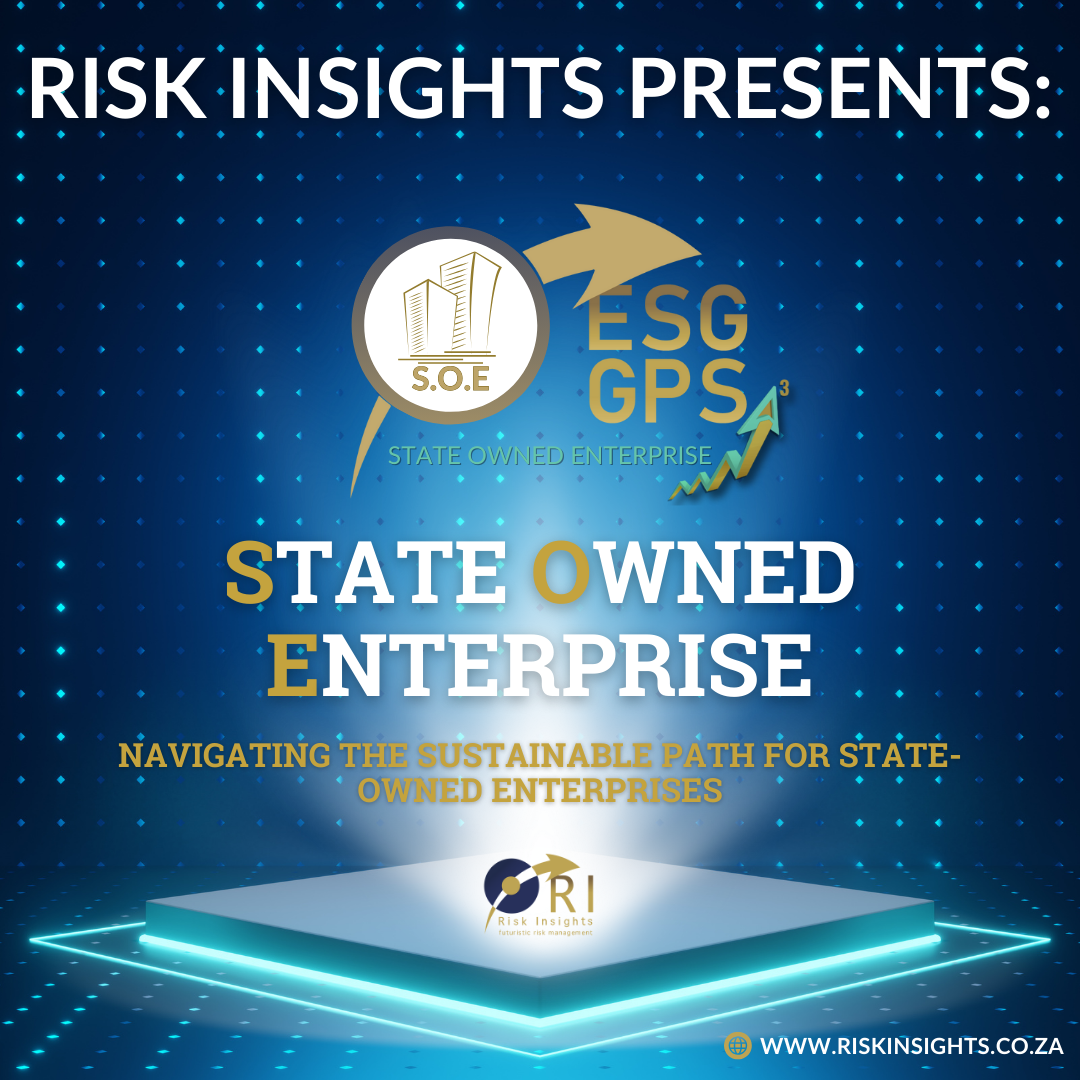 ESG GPS SOE is an innovative, AI-powered tool meticulously engineered to serve as the Environmental, Social, and Governance (ESG) GPS for state-owned enterprises (SOEs) and their subsidiaries. Its cutting-edge technology empowers governments and state entities to navigate the path toward sustainable governance with precision and clarity. ESG GPS SOE is tailored to cater exclusively to the unique needs of state-owned enterprises and provides a comprehensive solution for ESG readiness and responsible governance.
For more information visit our new website here.
Cyril Ramaphosa,  Pravin Gordhan, Enoch Godongwana
Meet ESG GPS Reporting (ESG GPS R)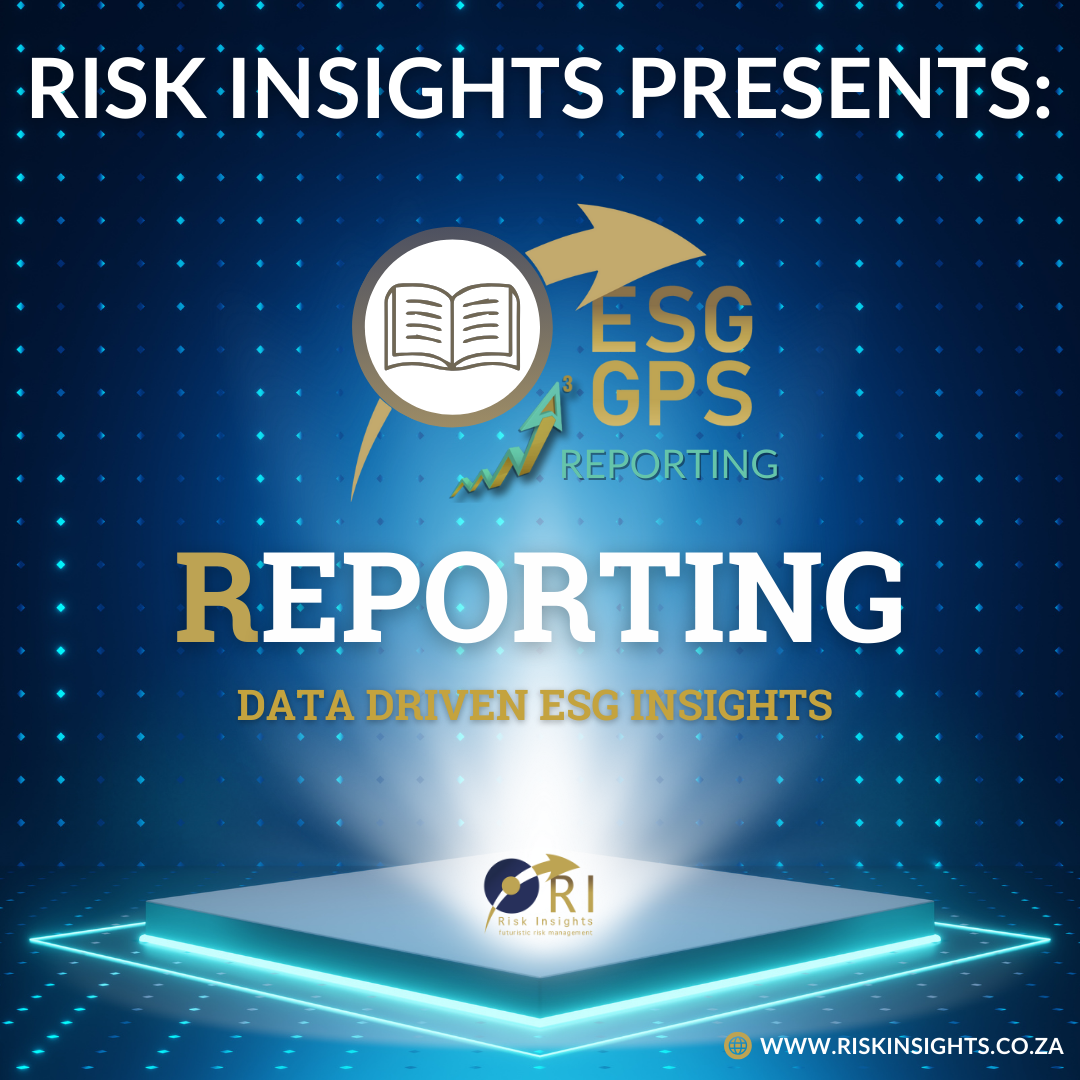 ESG GPS Reporting - ESG GPS R. Your ultimate ESG (Environmental, Social, and Governance) reporting tool is designed to provide you with in-depth, data-driven INSIGHTS INTO THE ESG PERFORMANCE OF YOUR SUBSIDARIES to make the process of consolidation and reporting easy and efficient.
For more information visit our new website here.
Meet ESG GPS Portfolio Management (ESG GPS PM)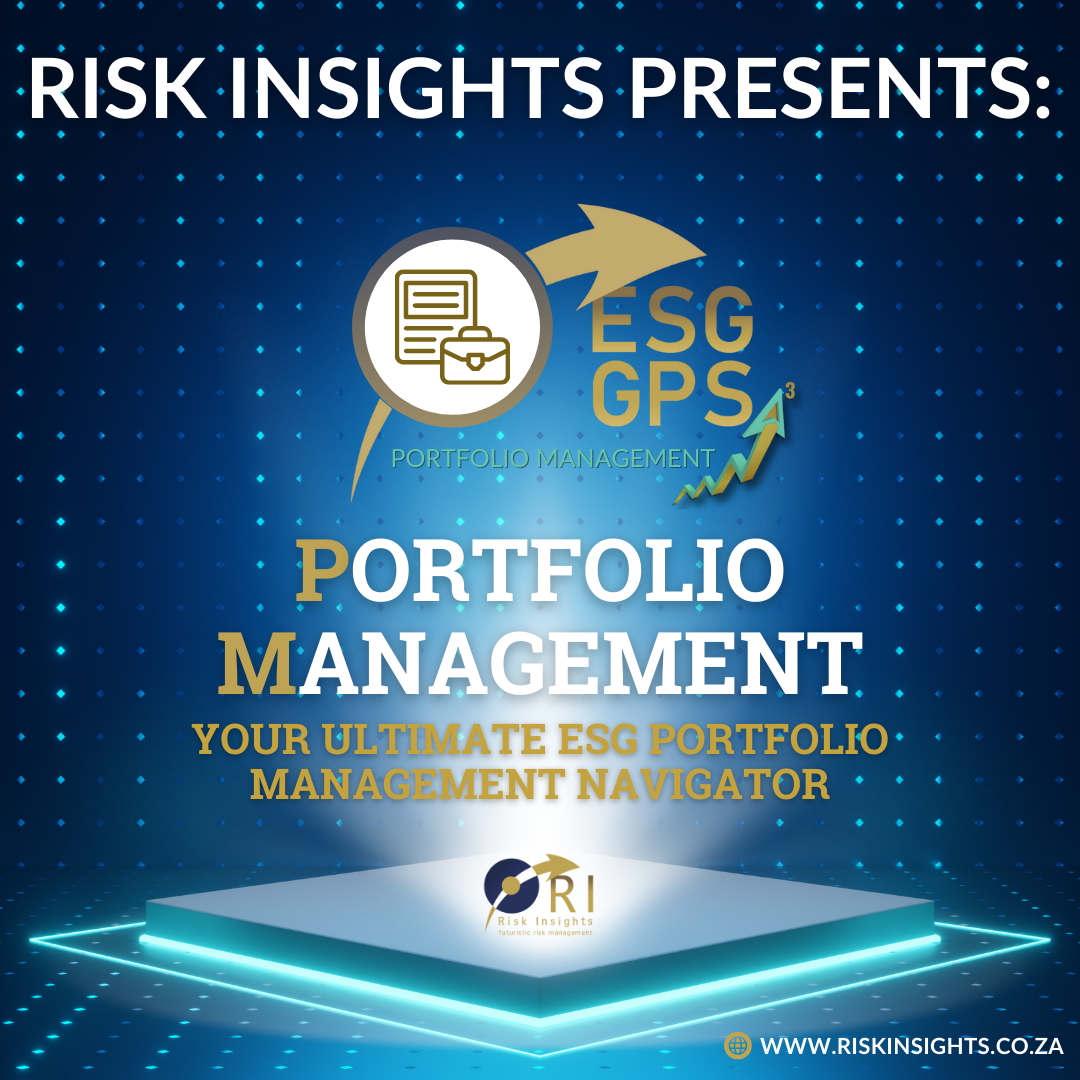 ESG GPS PM - Environmental, Social, and Governance Portfolio Management, is an innovative product designed to revolutionize ESG portfolio management. This AI-powered tool empowers organizations to take control of ESG risks and opportunities within their credit and investment portfolios.
For more information visit our new website here.
Meet ESG GPS Supply Chain Management (ESG GPS SCM)
ESG GPS SCM - Environmental, Social, and Governance Guided Supply Chain Management, is a game-changing, AI-driven tool designed to navigate the way organizations MANAGE THEIR ESG RISKS AND REPORTING IN SUPPLY CHAINS. With cutting-edge technology at its core, ESG GPS SCM empowers businesses to take control of their sustainable future, ensuring they remain on course for responsible and environmentally conscious operations.
For more information visit our new website here.
Meet A-Cubed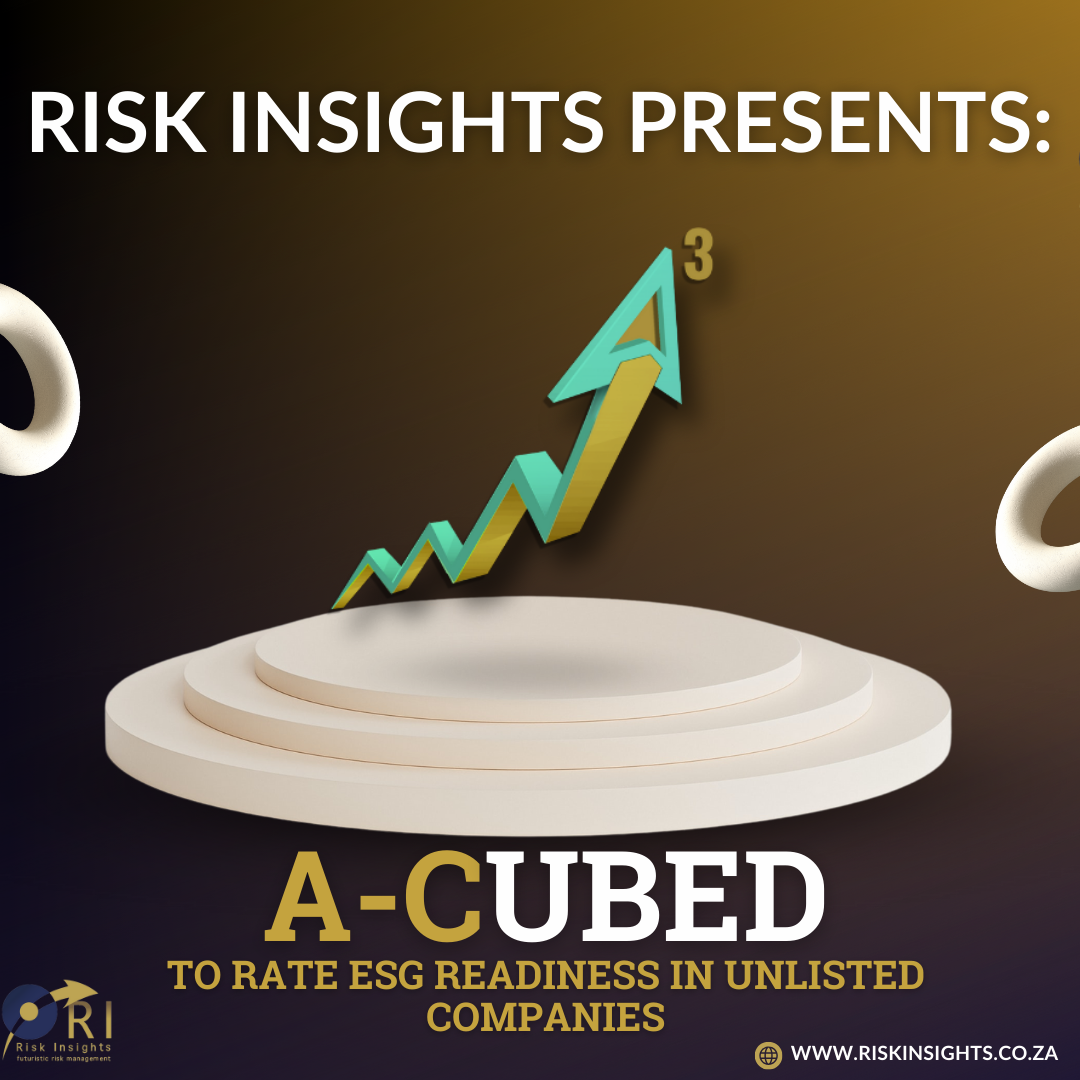 Presenting A-Cubed, a groundbreaking AI-driven solution meticulously crafted to assess the Environmental, Social, and Governance (ESG) RATING of PRIVATE COMPANIES. With its foundation in cutting-edge Artificial Intelligence technology, A-Cubed empowers organizations to take charge of their sustainable future. This versatile tool serves multiple purposes while delivering ESG ratings for private companies and being backbone for efficient ESG supply chain management, comprehensive ESG client portfolio management, and streamlined ESG consolidated reporting for subsidiaries.
For more information visit our new website here.
Meet KaleidoScope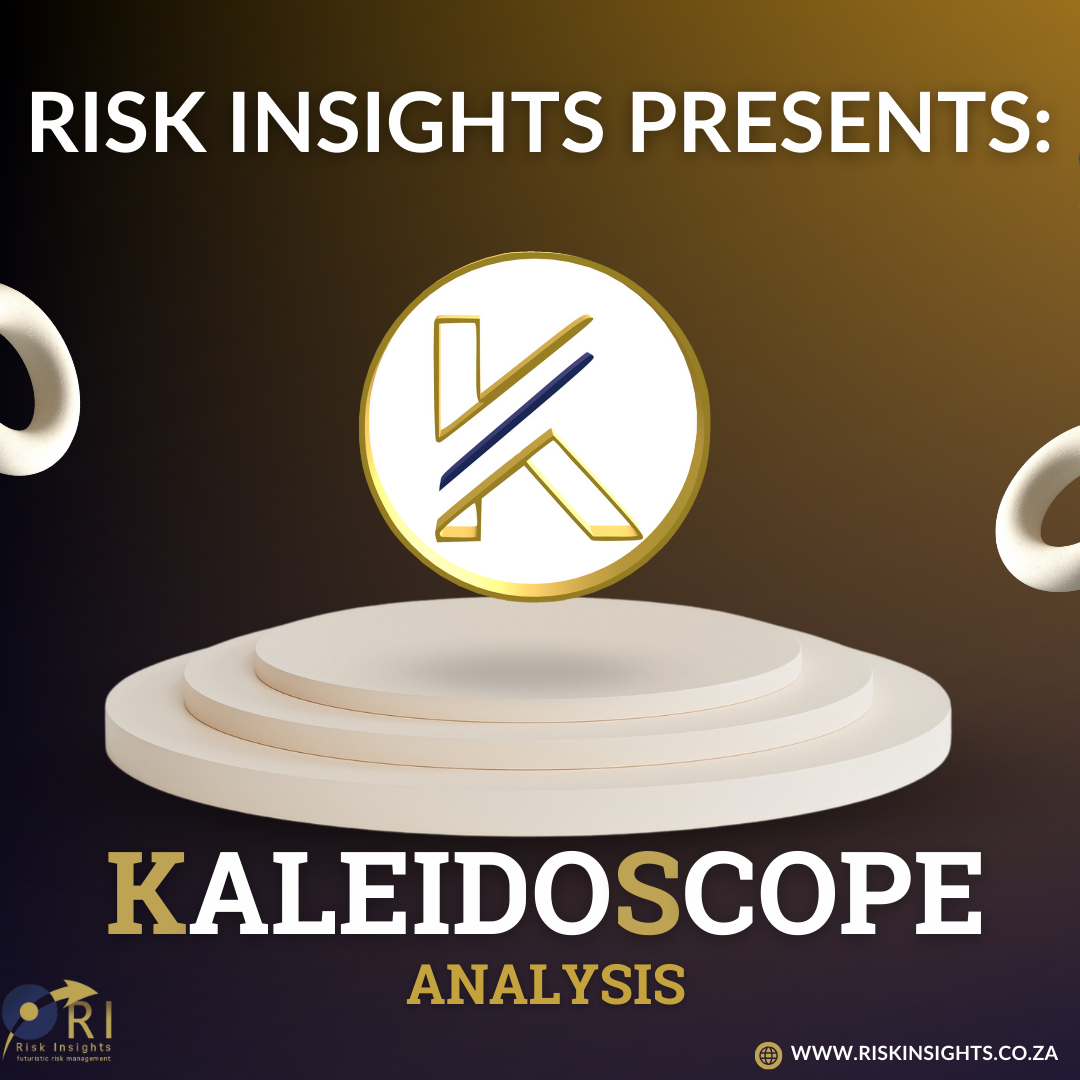 KaleidoScope - COMPANYS' SWOT ANALYSES OF ESG FACTORS , the groundbreaking software, is poised to redefine how investors, analysts, and stakeholders evaluate the Environmental, Social, and Governance (ESG) disclosure and performance of listed companies. As the world's first advanced tool of its kind, KaleidoScope introduces a comprehensive dashboard that offers COMPANYS' SWOT ANALYSES OF ESG FACTORS, unlocking unparalleled insights into company disclosures and performance.
For more information visit our new website here.
Meet Vision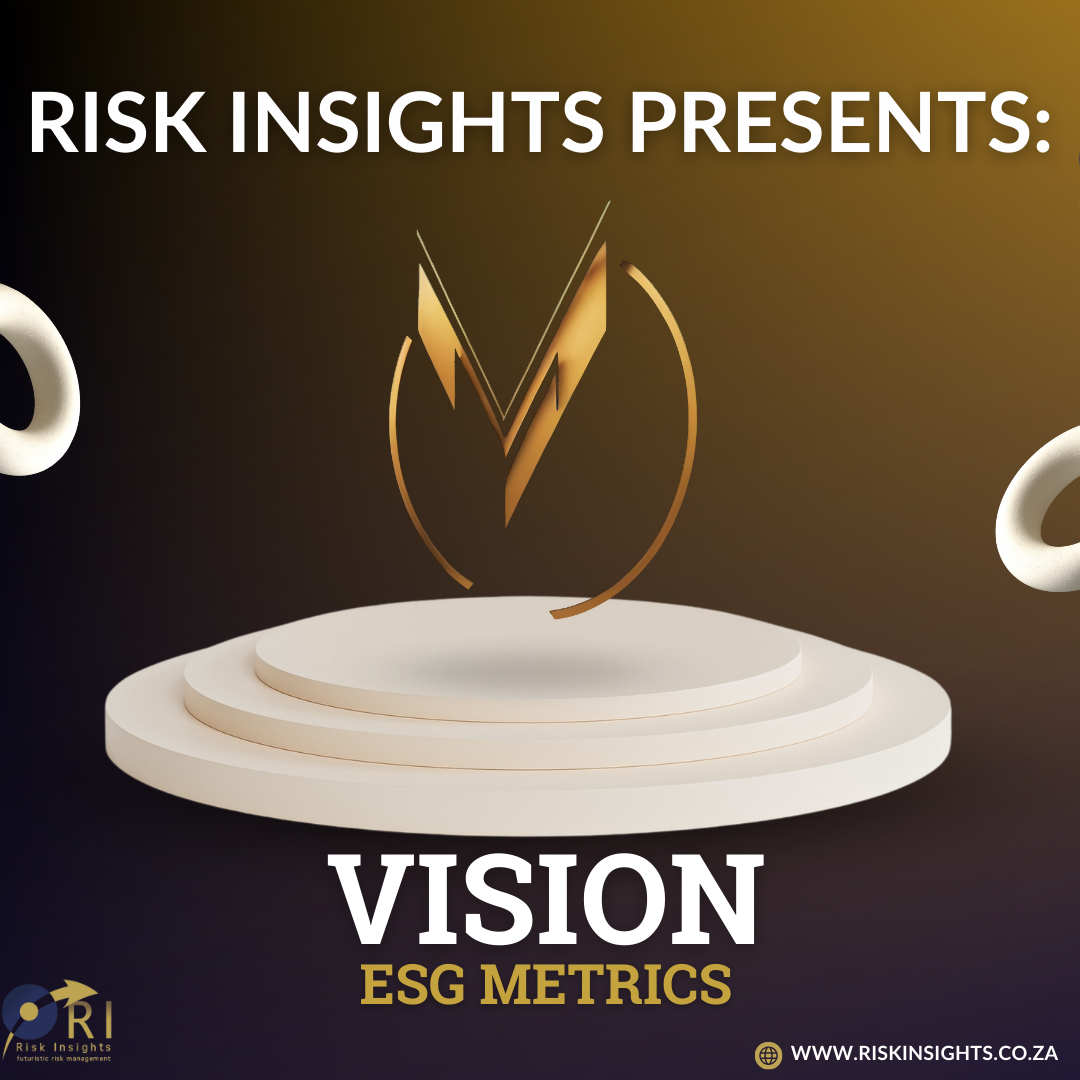 Introducing Vision Dashboard, the pioneering platform that is poised to redefine the way we evaluate companies within specific industries allowing for ESG INTENSITY CALCULATIONS. This visionary tool is set to revolutionize industry analysis and investment decisions by delivering invaluable ESG (Environmental, Social, and Governance) insights, arming users with the knowledge needed to make informed choices that align seamlessly with their core values.
For more information visit our new website here.